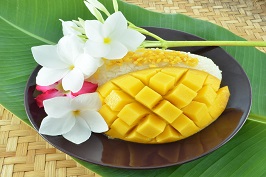 Order dishes with Grandma's Kitchen Singapore!
If you're looking for a real taste of Singaporean food then use foodpanda to choose and book a delivery from Grandma's Kitchen menu. The food is delicious with a good choice of healthy dishes. foodpanda is the online food ordering website that helps you choose and place your order from a huge selection of restaurants. Grandma's Kitchen menu will have freshly cooked, Singaporean food delivered quickly to your home, office or hotel. Once you have made up your mind, you will soon be tucking into your food delivery. Specialities from the Grandma's Kitchen menu include Nasi Bukhara, served with a warming Beef Rendang and a golden brown chicken leg. Nasi Bukhara is a spicy rice combining nutmeg, cumin, fennel, cardamon, coriander, anise, cloves and black pepper. Delicious! Another speciality of Grandma's Kitchen Singapore is Abalone, served with mushrooms and broccoli. If you like seafood, you will love this. Fresh Fish Head with lady's fingers, served with tomatoes, onions, long beans and brinjal can be found on the Grandma's Kitchen delivery menu. Seafood lovers will enjoy scallops served with asparagus or, if you prefer something a little simpler delivered to you, then the roast chicken or duck are good choices.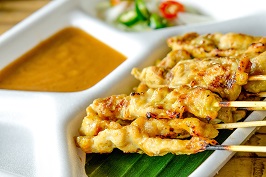 Click and choose Appetizers from Grandma's Kitchen menu.
Use foodpanda to order some light dishes from the Grandma's Kitchen menu as either starters or simple lunches. Appetizers on the tasty menu of freshly cooked food, include breaded crab and Ngoh Hiang. You can choose a meat or vegetable Ngoh Hiang, which is then mixed with five spice powder and deep fried. Laksa is a typical Singaporean soup containing noodles. It is delicious as a starter or makes a great simple lunch that can be delivered to your office desk. Also popular as a starter or light meal in Singapore is Char Kway Teow. This dish is made from flat rice noodles, stir-fried with soy sauce, chillis, prawns, cockles and chives. If you want a delicious rice dish to accompany your meal then try some Nasi Lemak. This tempting Malaysian dish is cooked in aromatic coconut milk. Finish your meal with some simple fresh fruit or try Cendol, a tempting combination of coconut milk, brown sugar and shaved ice. Whenever you think of the Grandma's Kitchen menu, think foodpanda!
Loved Grandma's Kitchen menu? Enjoy delicious Desserts now!